Our Mentors
Our mentors serve a critical role in the Horizons program. They are the individuals that have a passion for Youth work and a desire to help further the vision of outreach to this important group.
---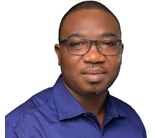 Ametepeh Agbelenko Apetogbo "Elias"
Horizons African Continental Director (Togo), Mentor - (English & French)
Elias is mentoring French and English youth leaders across Africa, He is establishing a training network for both Anglophone and Francophone countries across the continent as part of the All Africa Baptist Youth Fellowship, where he serves as the general secretary.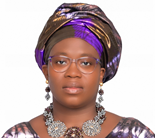 Ninie Denise Aklassou-Apetogbo
Children and Youth Mentor - English/French
Denise Ninie Aklassou, is a sociologist and Pastor's wife. Her passion for Children and Youth Ministry led her to create clubs to teach Youth, Teenegers and Children, how to pursue purity through a consistent prayer life and a concrete contact with the Scripture. She is leading Prayer Covenant Ministry in Togo her country. She is the first lady mentor for Horizons in both French and English in Africa.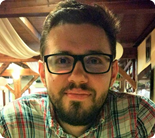 Benjamin Bacso (Hungary)
Mentor - English & Hungarian
Benjamin is the youth director of the Hungarian Baptist Union. Benjamin has given visionary leadership to the youth of Hungary and working with his wife Barbara in training, leadership and strategic planning.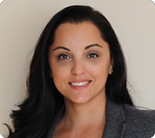 Barbara Bacsco Bandor (Hungary)
Mentor - English & Hungarian
Barbara and her husband Benjámin work together to give leadership to the Baptist Union of Hungary. Benjamin is the director and even as a busy mom three precious little daughters, Barbara is always to be found supporting and working with equal passion in giving training, encouragement and leadership to the youth leaders of Hungary.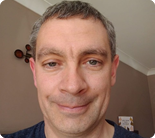 Daniel Beckett (UK)
Mentor - English
Daniel studied at Cliff College and has been a youth pastor at Godmanchester Baptist Church for several years and brings a devotion and dedication to his role with the youth of his church. We are blessed that he has given of his time to help mentor youth leaders for Horizons.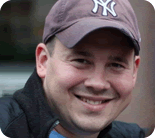 Sasha Cheprasov
Mentor - Russia (Russian)
Sasha Cheprasov (Russian language global mentor) is originally from Voronezh, Russia, studied at IBTS Prague and at the Scottish Baptist Seminary and formerly a full-time youth pastor at Forest Hills Baptist Church in Saint John, NB Canada and now is lead pastor at Springhill Baptist Church in Nova Scotia, Canada. Not only can he speak multiple languages (and Scottish!) Sasha is married to a wonderful wife and is an avid fisherman and musician.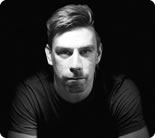 Dustin Day
Mentor - English (Canada)
Dustin is the Pastor of Youth and Family Ministries at True North Baptist Church in Florenceville-Bristol, NB. Growing up in rural Nova Scotia he was introduced to God in a little country church in the hills of South Rawdon (look it up... it really does exist). He fell in love with God at a little camp in the Annapolis Valley, through church VBS programs, and youth group nights. Dustin has felt the effects of many people investing in him through this life and advocates for youth to take leadership and be mentored throughout their teenage years. Dustin graduated from Kingswood University with a Bachelor of Arts in Christian Education and Acadia Divinity College with a Master of Divinity (Pastoral Ministry focus). Dustin loves youth. He and his wife Valerie often host international students. He also loves adventure and is always looking for new ways to push himself either through zip-lining, whitewater rafting, laser tag, ice climbing, obstacle course races or just strategizing how to beat everyone at the latest board game (and to do any of these things with teens is the best).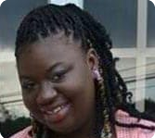 Caneal Ellis
Mentor - English
Caneal has been in working with children and youth ministry for a number of years in Trinidad. She is a Worship Leader, Youth Group coordinator, Sunday School teacher and coordinator for Jr. Church. In her spare time, Caneal enjoys colouring and listening and playing music.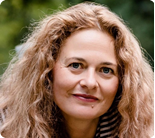 Yanita Georgieva
Children's Horizons - Bulgaria (English/Bulgarian)
Yanita Georgieva has been in Children and Youth ministry for over 20 years. For the past several years she has also been involved in camp ministry and training children workers as well as in bringing the gospel to bikers. Her passion is to help co-workers develop their full potential for ministry among children and young people. Her mission is built on these three principles: include, disciple, send out.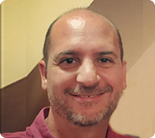 Sergio Martin Guerrero
Mentor - Spain (Spanish)
Sergio has a love of teaching and helping to train others. He is the former Director of Youth Ministry for the Baptist Union of Spain and he and his wife Yolanda currently are pastoring the Baptist Church in Zaragoza (www.iebzaragoza.com). They have been married for 17 years and have a son named Dani. It was Sergio's desire to see youth leaders enabled and trained in Spain.
Andrei Hogas
Mentor - Bucharest (Romanian/English)
Andre is the youth leader in the Philadelphia Baptist Church. He finished his studied at the Baptist Seminary in Bucharest, Romania earning his master's degree in theology. His passion for the younger generation called him to return back to Romania from Italy (after 11 years away) and to get involved full time in the youth ministry in Bucharest. His vision for youth ministry is to help them to love God and love others.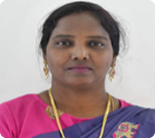 Gannarapu Kalpana (India)
Mentor - English
Gannarapu Kalpana is a member of Evangelical Baptist Church, Rangampet Warangal. She is a teacher by profession. She is involved in Sunday school and women's fellowship leader and even served as a women's secretary and executive member. At present, she is elected as a state director for Sunday school ministry in Telangana Baptist Convention TBC. She makes her home with husband B. Elia Prabhakar, son Swaran Varunakar, daughter Swara Madhuri.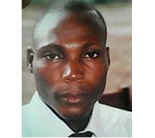 Tigniyombor Kpalidja
Mentor - French
The Horizons training program is an appropriate one for the youth ministry. I must admit that from beginning the Horizons course did not seem something with much importance to me. But I finally realized, with more commitment on my side that this course has given me a new vision of my life and of the youth ministry. I am more determined and committed to leading many young people to Christ. Horizons has given me a lot of resources to handle the youth ministry. I thank the Horizons program for this jewel that it has put into our hands for the training of young leaders. And I do invite all the young people to intensively register for this training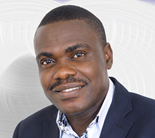 Koffi Soke Kpomgbe
Mentor - English/French
Koffi Soke KPOMGBE, an accredited Translator and Interpreter in French English and German is very passionate about the Youth Ministry. He served the Togo Baptist Convention Youth as National Director 2006-2010 but also and one the Vice-President of the Baptist World Alliance Youth Department 2012-2017, while he was the All Africa Baptist Youth Fellowship.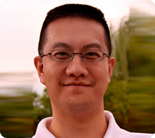 Alvin Lau
Mentor - Canada (English)
Since 2000, Alvin serves with Canadian Baptists of Ontario and Quebec, most currently as the Youth Ministries Associate. He and his wife with two children are part of the Mimico Baptist Church family.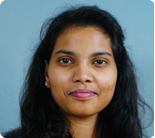 Prashanthi Macha (India)
Mentor - English
Prashanthi Macha is the daughter of Paul Macha members of Centenary Baptist Church, Secunderabad. She completed her master's in business administration and is residing in Secunderabad, Telangana State of India. She takes an active part in the music team and also volunteers for Youth for Christ - Hyderabad (YFC) giving her the opportunity to spread the Gospel. She recently took part in Walk for Freedom which was held globally. The fellowship in her church played a major role in shaping her spiritual life and also encouraged her to join the youth training program of the Baptist World Alliance.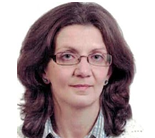 Stefana Petrova
Mentor - Bulgaria (English/Bulgarian)
"Steffy" has worked with children and youth for over 20 years, both at church and as a school teacher. She was involved in camp work in Bulgaria. The Horizons program have given her an incredible opportunity to expand her personal horizons beyond local ministry and challenges children ministers to grow. What a privilege to be part of the lives of God's children!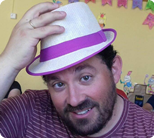 Emilio Jose Cobo Porras
Mentor - Spain (Spanish)
Emilio Jose Cobo Porras was born in Cuenca in November 20th, 1975. He studied in Laboral Relationships Degree in Jaume I, Castellon. He made the decision to follow Christ as his disciple when he was 14 years old. He felt the necessity to serve the Lord in his local church and discovered his spiritual gifts through preaching and teaching. He currently serves as the national director for Baptist youth ministry in Spain. He is married to the lovely Solanye, and he has two beautiful daughters: Paula & Teresa.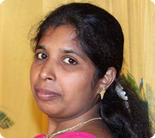 Aruna Priya - (India)
Mentor - English
Aruna Priya is a member of Centenary Baptist Church Secunderabad, India. She is involved in the ministry of the church as a Sunday school teacher and as a youth leader. She is currently working as a teacher at Rishi Public school. Aruna is the youngest daughter of Thomas Joseph and Suvarna Rani and hails from Secunderabad in Telangana, India. She loves to be with children and young girls at church, counseling and guiding them. Organizes sleepovers for girls during a vacation to spend time in prayers, counseling, and discussions.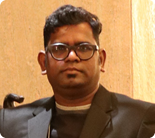 Baptist John Jaya Prakash - (India)
Mentor - English
Baptist John Jaya Prakash is a member of Centenary Baptist Church, Secunderabad, India. He is actively involved in the church ministries as the Youth Director, English Worship Service Convenor and Worship Leader. He is currently working as a freelance Digital Marketer in Hyderabad. A Commerce Graduate, John is the youngest son of Late Baptist Francis & Mrs. Manohara Francis and lives in Secunderabad, Telangana, India. He loves youth ministry as it gives him an opportunity to interact with the young people and inspire them to live for Jesus Christ. He spends a lot of time with the young Christian men which gives him a platform to understand and counsel them. He is very fond of Christian Music and is an avid reader.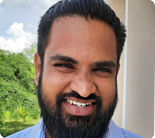 Sundeep Raj Pulukuri "Sandy" (India)
Mentor - English
Sundeep Raj Pulukuri (Sandy), was born to the late Mr. Hanok Kumar and Mrs. Bala Tripura Sundari (Bala Hanok) and a member of Centenary Baptist Church, Hanamkonda, Warangal Urban, Telangana. Upon his open confession of faith in Jesus Christ, he was baptized at 18 years of age and started growing in faith and fellowship. His initial steps of learning and leadership began in the Youth Fellowship of his Church.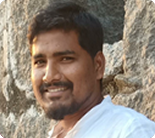 Prabhu Kiran Raj.G (India)
Mentor - English
Prabhu Kiran Raj.G is from Centenary Baptist Church, Hanamkonda. He is born to Uma Maheshwar and Mary who hail from Hanmakonda. He completed his 'Master of Business Administration'. He is a very God-fearing young man. He likes to serve his church youth ministry and encourages the youth for preaching the Gospel for the unreached and has a great passion to involve the youth in the ministry. He is also a member of the Tricity Baptist Fellowship. (Warangal, Kazipet, Hanmakonda)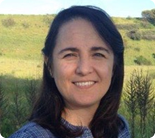 Sara Lobato Ruiz
Mentor - Spain (Spanish)
Sara is a caring and compassionate leader that has given leadership as the director of the Ministry of Baptist Youth in Spain for 6 years as well as a pastor in several churches of Valencia with her husband. She is also involved in counselling and has a deep love for young people. She is now helping the Youth Leadership team of Spain as a mentor to train leaders in Spain.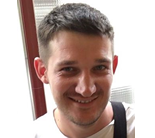 Zlatko Sebesta
Mentor - Serbia (Serbian/English)
Zlatko Sebesta worked as youth leader in the 1st Baptist Church in Belgrade. He continues to have a passion for youth work and lives with his family in Slovakia and it is his prayer that God would bring many believers that are ready to work with youth and that through them God's Kingdom would expand among young people in Serbia and around the world.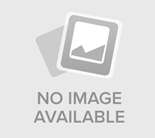 Dieudonné Sekazuba
Mentor - Rwanda (English)
Horizons' training has enabled me to socialize not only with people of the same age but with various generations because the development of leadership of youth contributes greatly to the positive development of young people and their communities. In this training I got Leadership skills, such as goal setting, problem-solving and sound decision-making are needed for success in today's world. Horizons' training has enabled me to be responsible for building a sense of community within the church youth that can provide an opportunity for both spiritual and social development. I am ready to support and sound and appropriate relationships with the youth, the members, and their families in the church and within the community.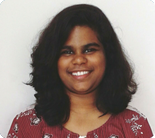 Achsah Seraphim (India)
Mentor - English
Achsah Seraphim is a resident of Telangana, India. She is the only daughter of Mr. & Mrs. Alley Srinivas. She is involved in the Sunday school ministry as a volunteer and also takes part in various activities of the youth ministry. She also owns a blog for Young Christian Women on Instagram and Wordpress. She is pursuing her Bachelor's in Commerce from Loyola Academy, Hyderabad.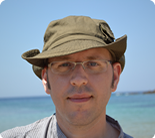 Jonas Vestlund
Mentor - Sweden (Swedish/English)
As well as working in his church as a youth leader, Jonas lives in Arvika, Varmland, Sweden (Close to the Norwegian border). He has been a Christian since autumn 2004. He works as an engineer (foundry and automation).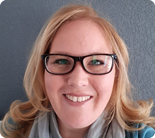 Tanya Yuen
Children's Horizons - Canada (English & Global Mentor)
Tanya serves the Baptists of Ontario and Quebec as the director of children ministry. She has a deep love and passion to equip children workers to reach out to families and children with the love of Jesus.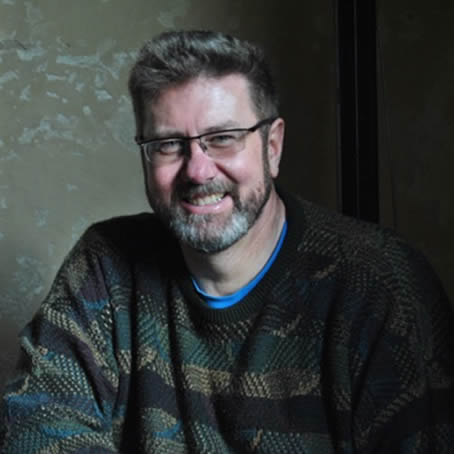 Jeff Carter
Director BWA Global Horizons
Rev, Dr. Jeff Carter serves as the Baptist World Alliance Director of HORIZONS. Jeff is a lecturer, researcher, and mentor in the area of youth ministry leadership development. He has almost nearly 30 years working in the area of his passion which is to equip, enable and encourage youth and youth ministry leaders to find and follow Jesus. Jeff previously ministered as Youth Ministry Training Coordinator and Advisor for the EBF as a CBM missionary for 16 years, a coordinator for youth ministry with IVCF of Canada and a youth pastor. Jeff's purpose in developing, the now widely accepted global program of Horizons, is to serve as a means to achieving his goal of providing needed resources in the culture, language, and accessible material gathered over the past 15 years of its existence.